On January 17, 1781, in the chilly backcountry of South Carolina, a hard-pressed, American force of 1,000 Continental Soldiers and militiamen stood waiting in the predawn darkness for an enemy attack they were sure would come by first light. Led by Brig. Gen. Daniel Morgan, the footsore Americans had been on the march for days by the time they stopped several miles south of the Broad River to make a stand against their pursuers.
Out of the darkness, a mixed British force of 1,100 cavalry, infantry, and artillery led by the young, notorious Lt. Col. Banastre Tarleton attacked Morgan's men head on. What followed in the open fields called the Cowpens was one of the most remarkable victories won by a Patriot army during the Revolutionary War.
Join the National Army Museum's educator  Dr. John Maass for a discussion on Morgan's salient victory in the South, and a look at maps and images of the Battle of Cowpens and the campaign that led to a significant British defeat on the road to ultimate victory for the cause of liberty and independence.
Dr. Maass received a B.A. in History from Washington and Lee University and a Ph.D. in Early American History from the Ohio State University. He is the author of several books and numerous articles on American military history, including "The Battle of Guilford Courthouse: A Most Desperate Engagement" (2020); "George Washington's Virginia" (2017); and "The Petersburg and Appomattox Campaigns, 1864-1865" (2015).
Register For The Battel Brief: The Battle Of Cowpens (virtual)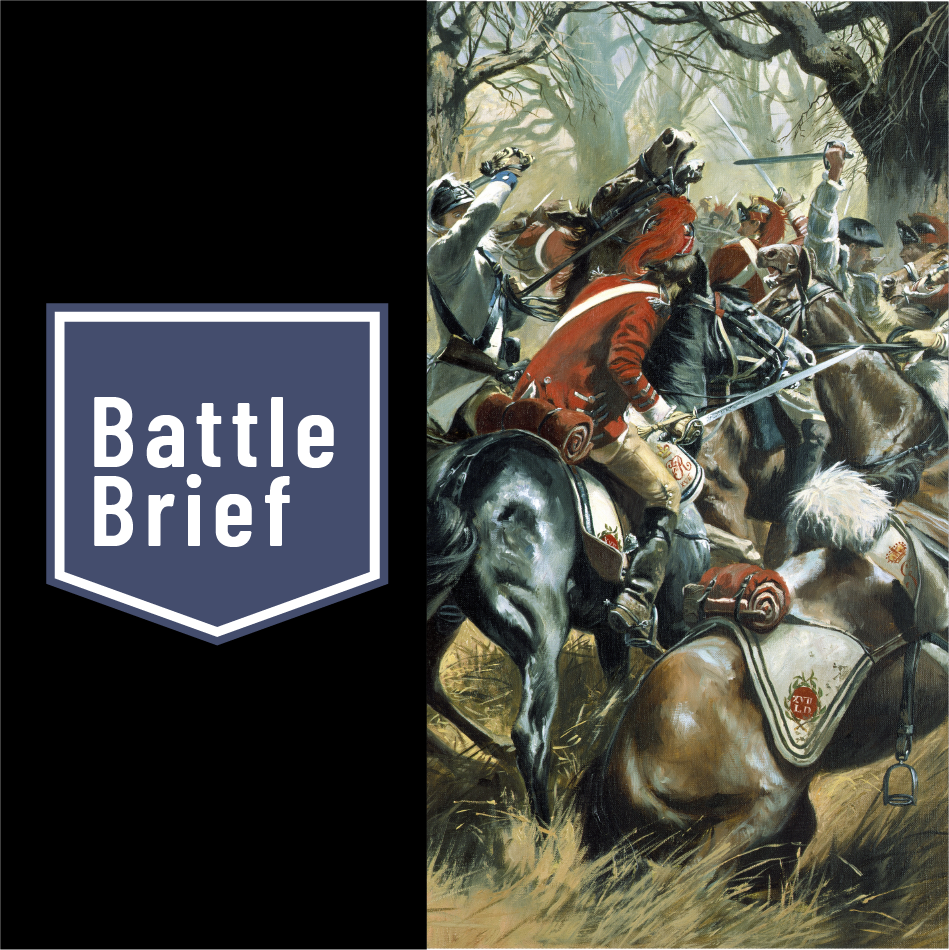 January 4 @ 19:00
Virtual
Dr. John Maass