As of August 2, 2021
We are excited to welcome visitors to America's Army Museum!
The Museum staff has developed a comprehensive plan to protect the health of our visitors, staff, volunteers and collections. Following guidance from the Department of Defense and the Centers for Disease Control and Prevention, we are committed to ensuring a safe and first-rate visitor experience.
---
The enhanced health and safety protocols we have put in place include:
Free Timed-Entry Tickets Required – Timed-entry tickets assist with managing capacity and providing the optimum visitor experience. Please do not arrive prior to your ticket time.
Health Monitoring- If you feel unwell, are experiencing symptoms of COVID-19, or have had known exposure to the virus, we welcome your visit at a different time. If you are at increased risk of severe illness, you may also want to consider staying home.
Social Distancing- Managing visitor capacity allows visitors to enjoy the galleries with the space to physically distance from others not in their group. We ask that you please follow the social distance markers posted in areas that may become more crowded, such as the Welcome Desk, Museum Café and Store.
Wash Your Hands- Please wash your hands frequently with soap and water or utilize the hand sanitizing stations throughout the Museum.
Plan Your Visit- We recommend a visit of about three hours to ensure a quality visitor experience and to manage the movement of visitors throughout the Museum. You can prepare for your visit by downloading the Museum Map.
Group tickets and guided tours are not available at this time.
Museum Café Contactless Ordering- Safety and health measures are in place with "Grab & Go" items and self-service check out available for contactless transactions. All tables are set six feet apart with limited seating throughout the Café and Café Terrace, along with ease of ordering in advance on site, through a quick access app or via the web. Café hours are from 9 am to 2 pm.
As the newest history destination in the National Capital Region a safe, enjoyable visitor experience is our top priority.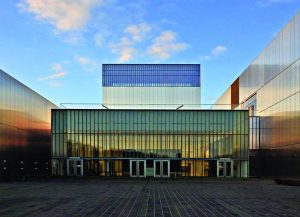 How WE are ready:
Managed Capacity
Exceptional Air Quality, Circulation Practices.
Hand Sanitizing Stations throughout our Galleries.
Increased Cleaning of Public Areas.
Staff and Volunteers following COVID safety protocols.
How YOU can be ready:
Reserve your tickets online. (Free timed-entry tickets are required)
Plan to visit for approximately 3 hours.
Sanitize hands regularly.
Maintain 6' distance from those not in your family household.
Do not visit if feeling unwell.
Do you have questions or need help in planning your visit? Please contact our customer service center at 800.506.2672 or Email Customer Service .


Please note, COVID-19 is an extremely contagious disease that is believed to mainly spread from person-to-person contact. People who show no symptoms can spread COVID-19 if they are infected and any interaction with the general public poses an elevated risk of being exposed to COVID-19.
The Museum has implemented additional health and safety measures, but cannot guarantee that you will not be exposed to COVID-19 while on the Museum Campus. While on the Museum Campus, you voluntarily assume all risks for yourself and minors in your custody and understand that you may be exposed to, or infected by, COVID-19.
You must follow all posted instructions, including current guidance for physical distancing. The Museum reserves the right to ask those who do not follow the required precautions and other Museum policies to leave the Museum Campus.