Your Mission: Design and launch your own rocket using a chemical reaction.
---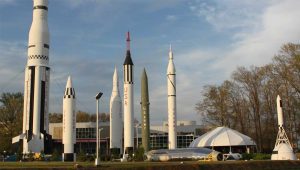 The United States Army was influential in the creation of the National Aeronautic Space Administration, better known as NASA. The Army's work creating rockets set the framework for rockets still employed today.


In this activity, learn the history and evolution of rockets. Then, experience the forces at work by building a rocket of your own for a test flight!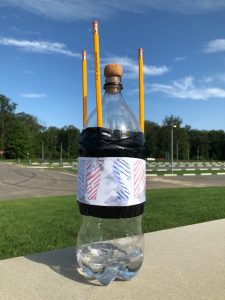 Time: 45-60 minutes
Level: 5th Grade+ with adult guidance
Topic: Army with NASA, Chemistry, Velocity
Format: Downloadable PDF
Materials:
Baking soda
Vinegar
2-liter plastic bottle
Duct tape
3 unsharpened pencils
Paper towels
Cork top
Safety goggles or sunglasses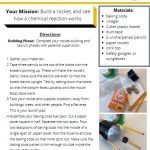 Show off your engineering skills
Once you've built your rocket, share it with us so that we can see it! With an adult, post a photo on social media and tag the museum at @USArmyMuseum.
More from the Museum
Learn more about rockets, space travel and the Army.