Episode 10: Militia Snare Drum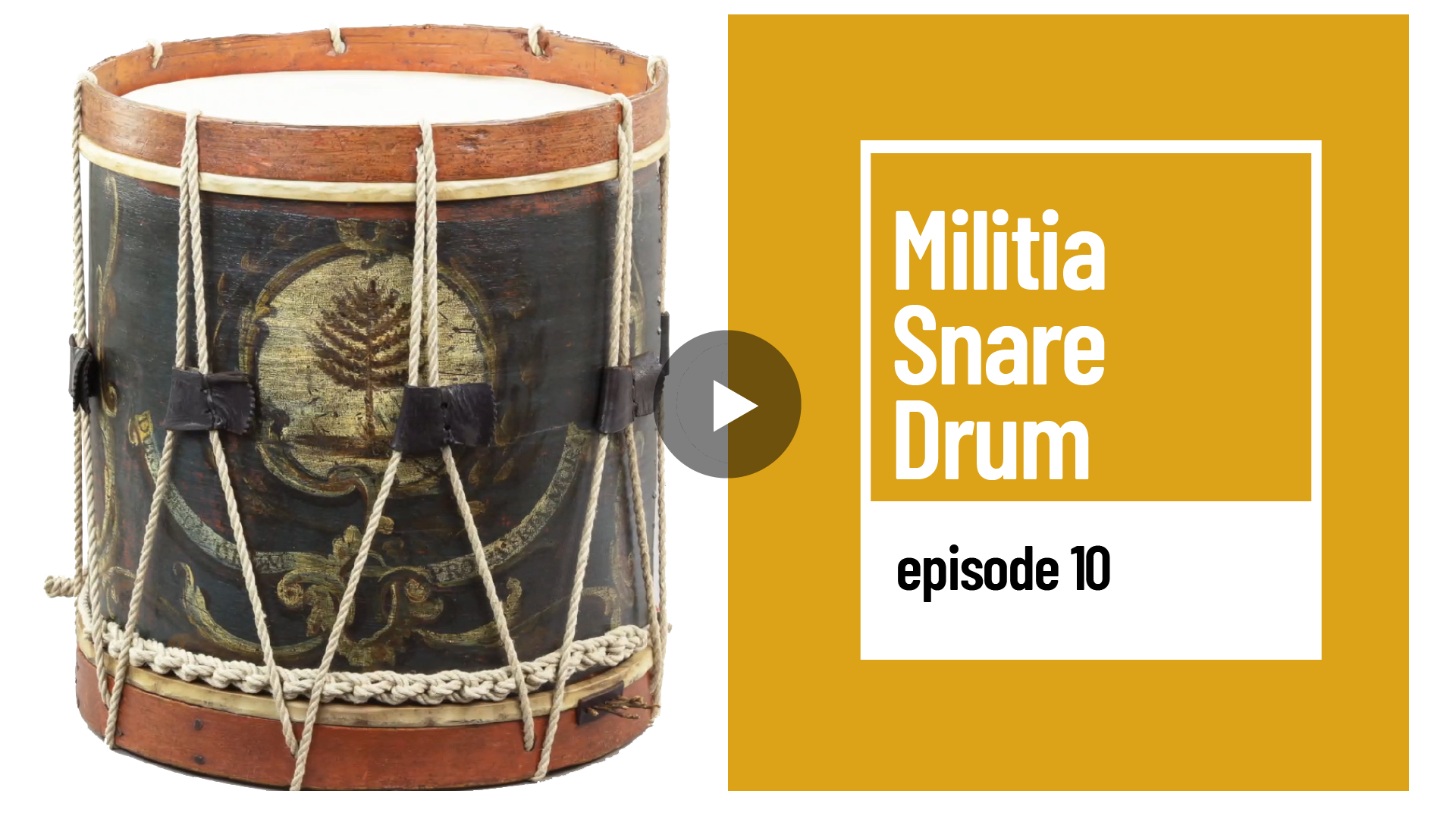 In this episode, learn about the rare, militia snare drum on display in the Founding the Nation Gallery. The pine tree motif is a symbol of the Massachusetts Bay Colony. Underneath the tree written in Latin is the phrase, "It is sweet and proper to die for one's country."
This drum, made around 1750, is a reminder of how important music and instruments were on the battlefield. The militia snare drum was used to build morale during war. More importantly, it was a medium of communication amongst the troops. This snare drum and others just like it, helped the U.S. Army achieve victory.


Episode 09: Liberty Loan Bonds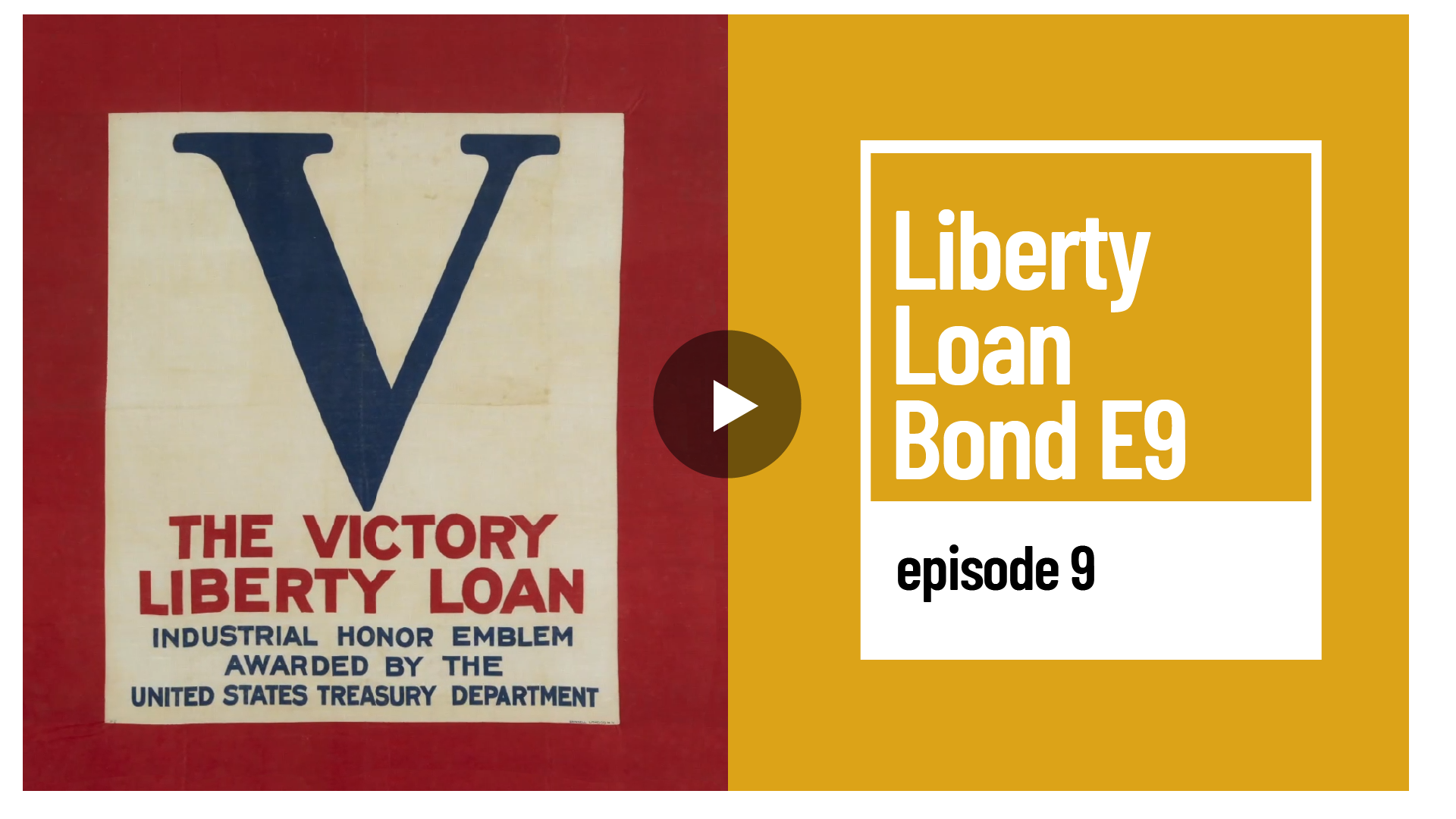 During World War I, the United States government borrowed money from its citizens in order to help finance the war effort and called it the "Liberty Loan." In total, there were five Liberty Loans drives during the war, with the fifth being termed as the "Victory Liberty Loan."
The Liberty Loan bond drives were highly effective. With the help of celebrities, civilian organizations, and federal agencies, over 20 million individuals had bought bonds, and more than 17 billion dollars had been raised for the war effort. Purchasing bonds became a symbol of patriotic duty for many citizens.


Episode 8: The M1 Helmet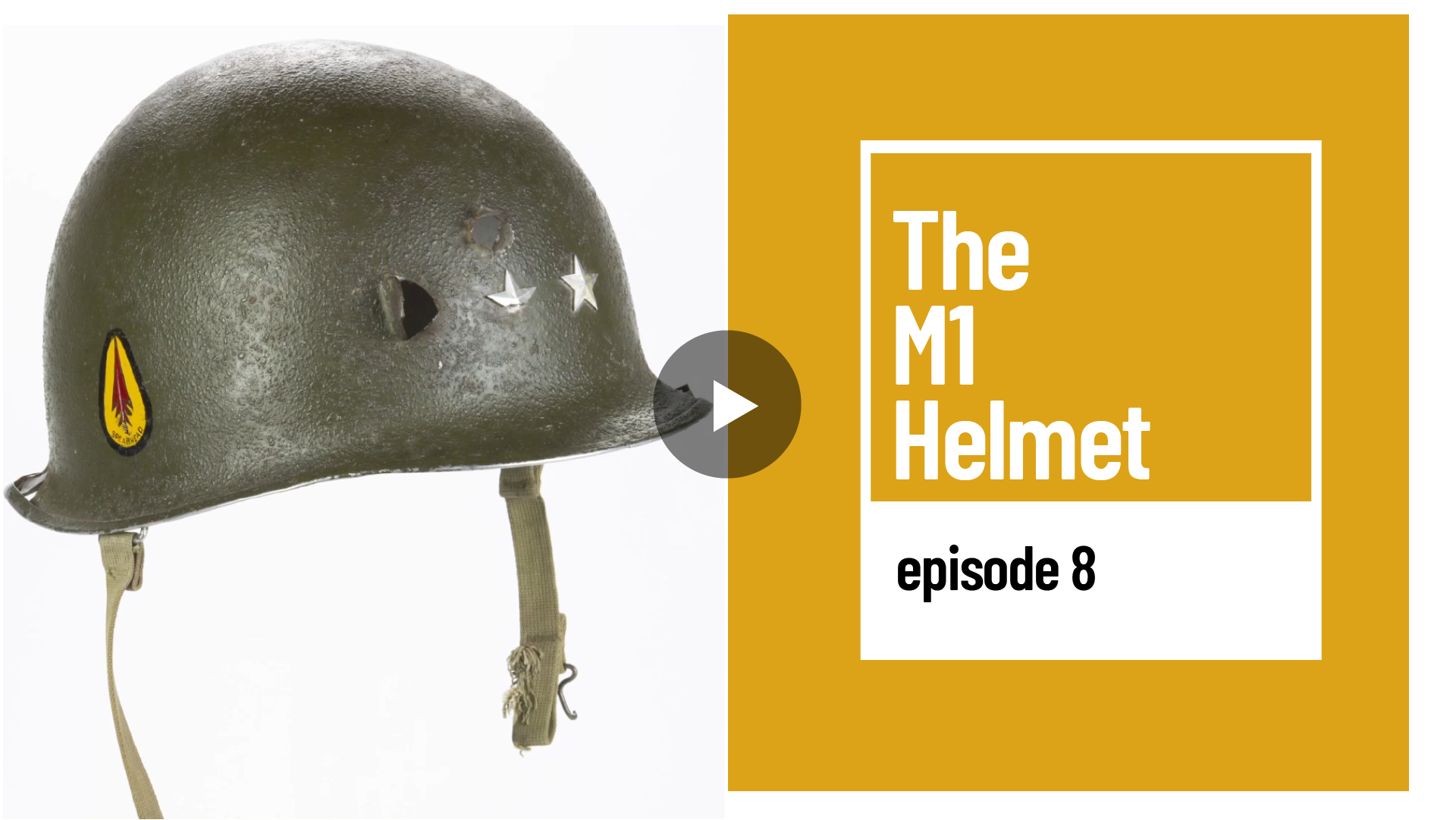 The M1 Helmet was introduced during World War I and modified in World War II. This piece of equipment protected Soldiers from flying fragments for the sides and back of the head. The M1 proved itself to be one of the most iconic items of military equipment. Like many other Soldiers during World War II, Major General Maurice Rose wore an M1 Helmet. As a young Soldier, 1st. Lt. Rose sailed to France with the AEF. He rose to the rank of major general. On March 30, 1945, Maj. Gen. Rose was killed instantly when a German tanker opened fire, striking him with a total of 14 bullets. He was the highest-ranking Jewish officer in the U.S. Army at his time of death and the highest-ranking American killed by enemy fire in the European Theater. Learn more about the M1 Helmet and Maj. Gen. Rose in episode 8.


Episode 7: A Vietnam Soldier's Story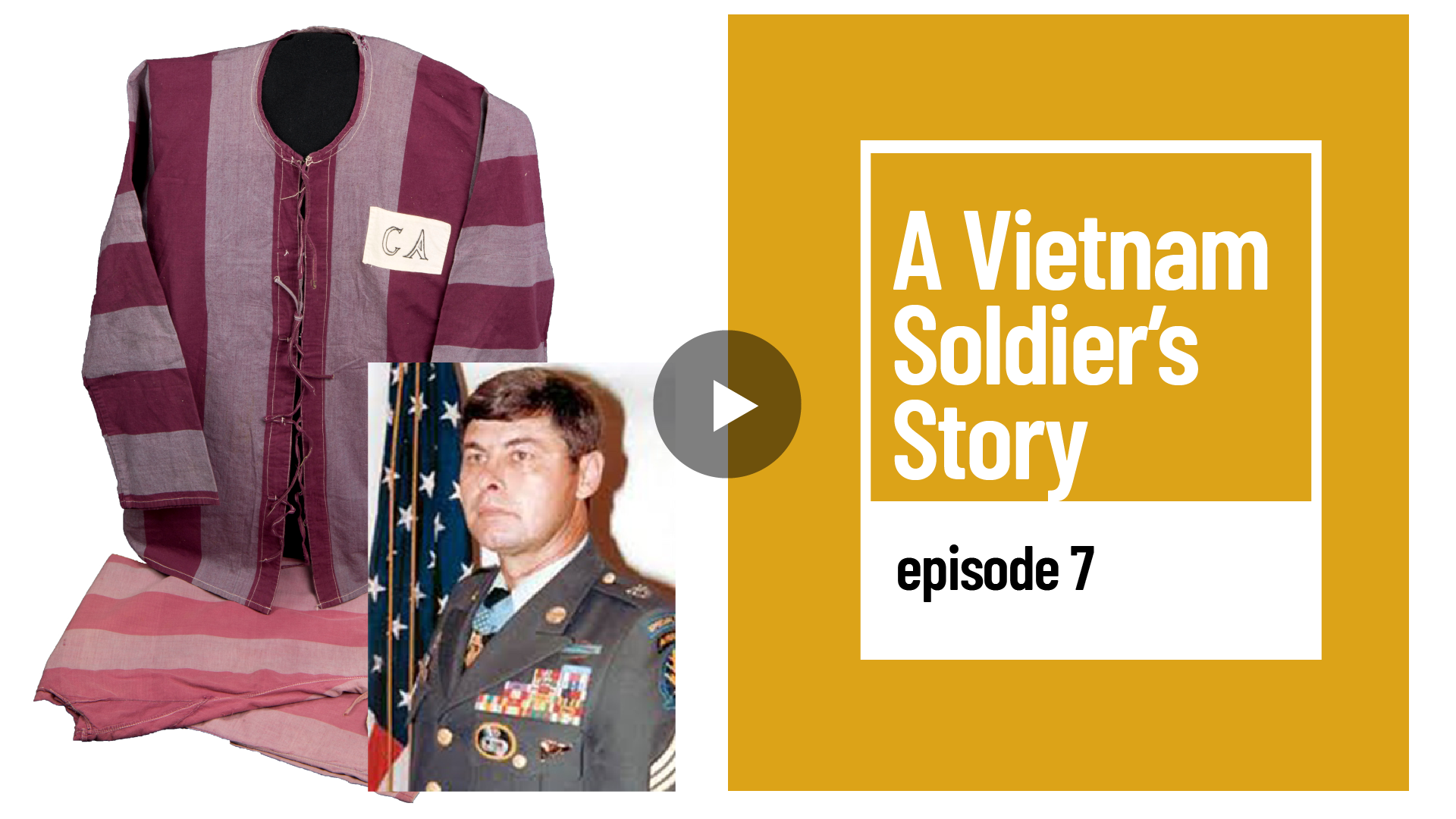 In this episode, we honor Vietnam War Veterans for their service, dedication, and sacrifice. Learn the story of Staff Sgt. John Cavaiani through the pajamas he wore while being held captive by North Vietnamese Soldiers. Staff Sgt. Cavaiani's heroic actions on Hickory Hill lead to him being captured and held as a prisoner. After spending two years in multiple prison camps, Staff Sgt. Cavaiani was awarded the Medal of Honor, Bronze Star, and Purple Heart in 1973.


Episode 6: K9 Veteran Stories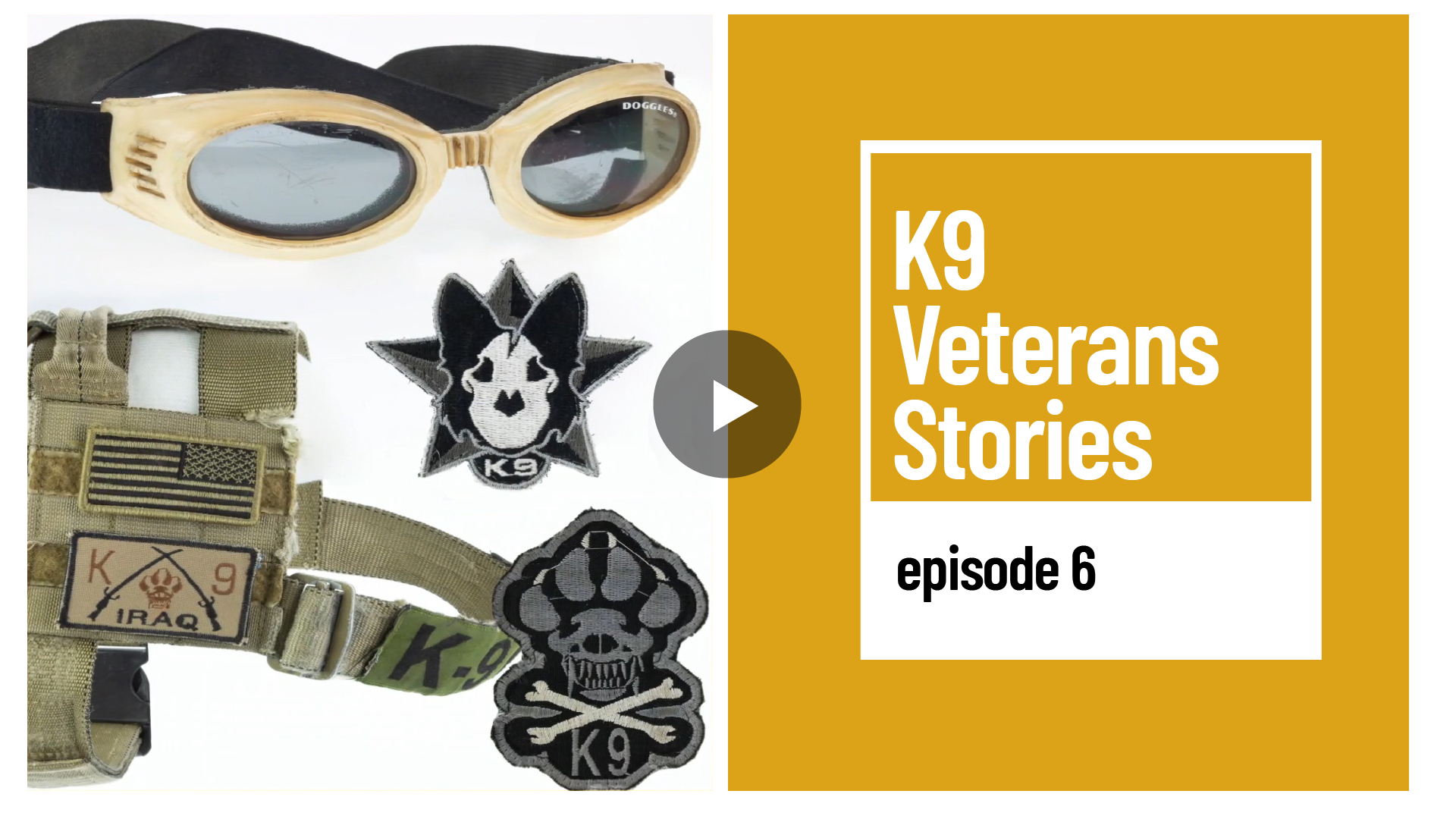 Military working dogs have been part of every conflict since World War II. With their acute sense of smell and training, these Army dogs can detect threats such as snipers, mines, gas attacks and then protect Soldiers and civilians by alerting their handlers of the danger. Military working dogs and their Soldier handlers are a team and often form a close bond. The Army recognizes the unique connection between a Soldier and their working dog and in 2000, a law was passed allowing Soldiers to adopt their working dog partner when the dog is retired from service. Explore select working-dog artifacts and Soldier stories shared at the Museum to learn more about their service.


Episode 5: The Art of Soldiering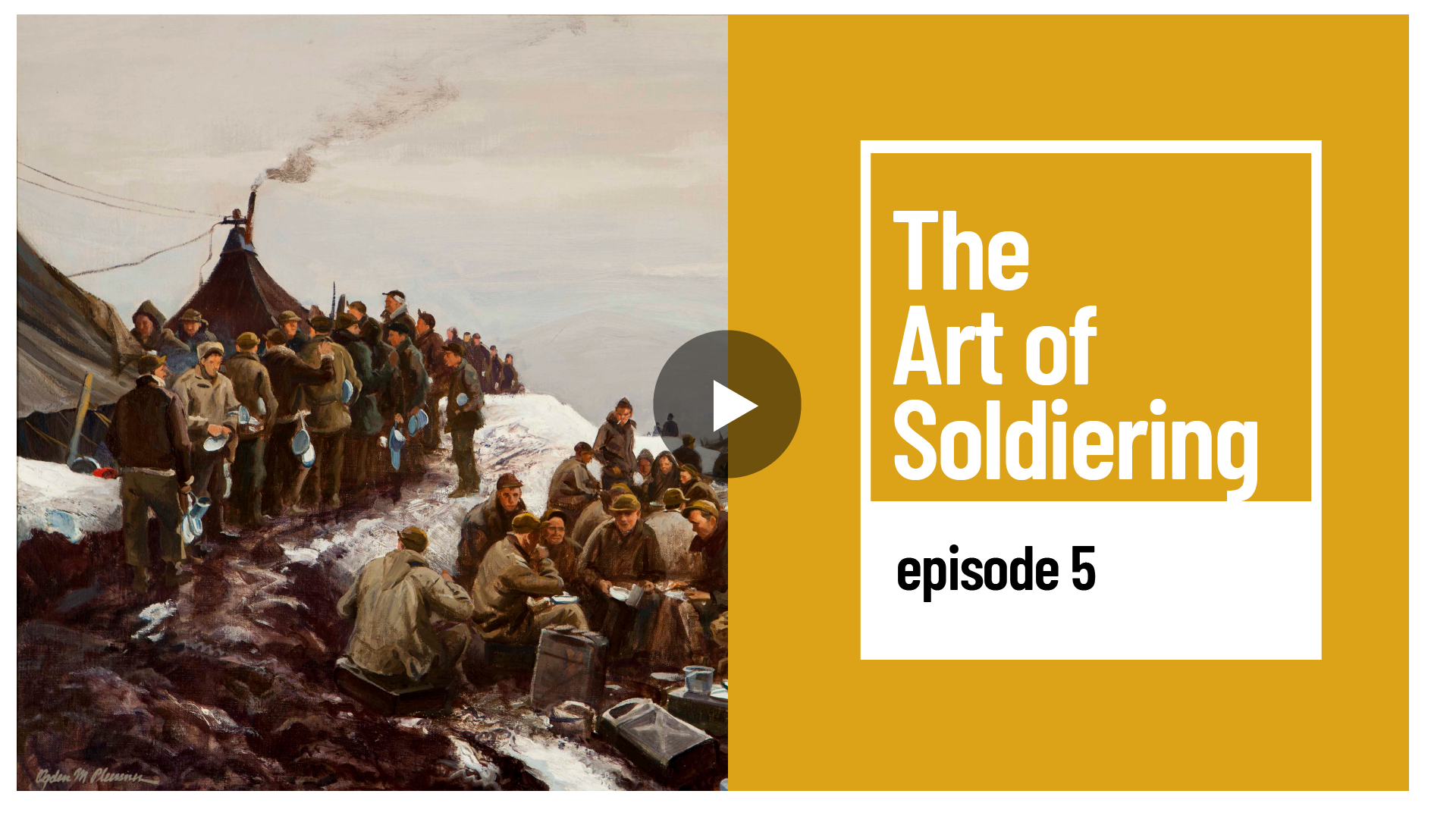 The first exhibit in the Special Exhibition Gallery is The Art of Soldiering, showcasing highlights from the U.S. Army's Art Collection. From oil paintings to wood carvings to trench art, the Art of Soldiering offers personal perspectives of everyday Soldier life.
This episode of Curator's Corner explores two pieces capturing Soldier life during Operation Desert Storm.
"Soldier Doing the Laundry," Saudi Arabia, Sgt. 1st Class Sieger Hartgers, 1991, watercolor painting, depicts a Soldier from the 13th Quartermaster Battalion hand washing uniforms.
"MREs and a Cot," Saudi Arabia, Sgt. 1st Class Peter Varisano, 1990, ink on paper, depicts a Soldier from the 101st Airborne Division having a meal.
Episode 4: Davy Crockett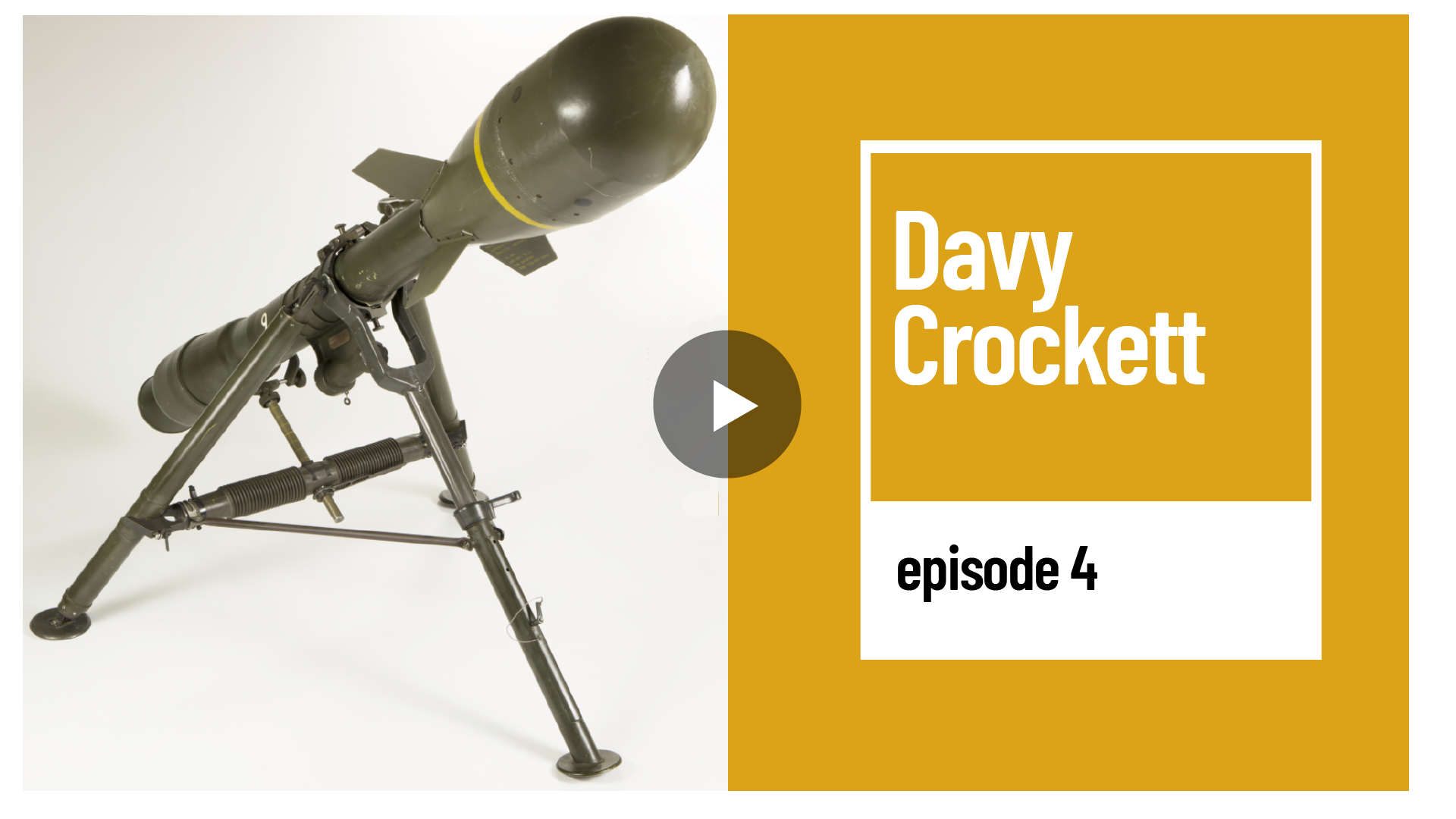 Learn about the fascinating Davy Crockett Nuclear Weapons System. In an effort to combat Soviet forces during the Cold War, the Army developed for the first time, a portable nuclear weapon known as the "Davy Crockett." A prototype of the "Davy Crockett" was developed in 1958, then approved in 1961. After testing, the Army deployed the first Davy Crockett systems with armor and infantry battalions. Although the Davy Crockett was never used in combat, for 10 years, Soldiers were equipped with these systems in Guam, Hawaii, Okinawa, and South Korea. In 1971, it was fully retired from service. The development and production of this weapon represented the Army's response in fighting the Soviet army on the nuclear battlefield—a real threat that shaped our military policy after WWII.


Episode 3: Humvee No. 1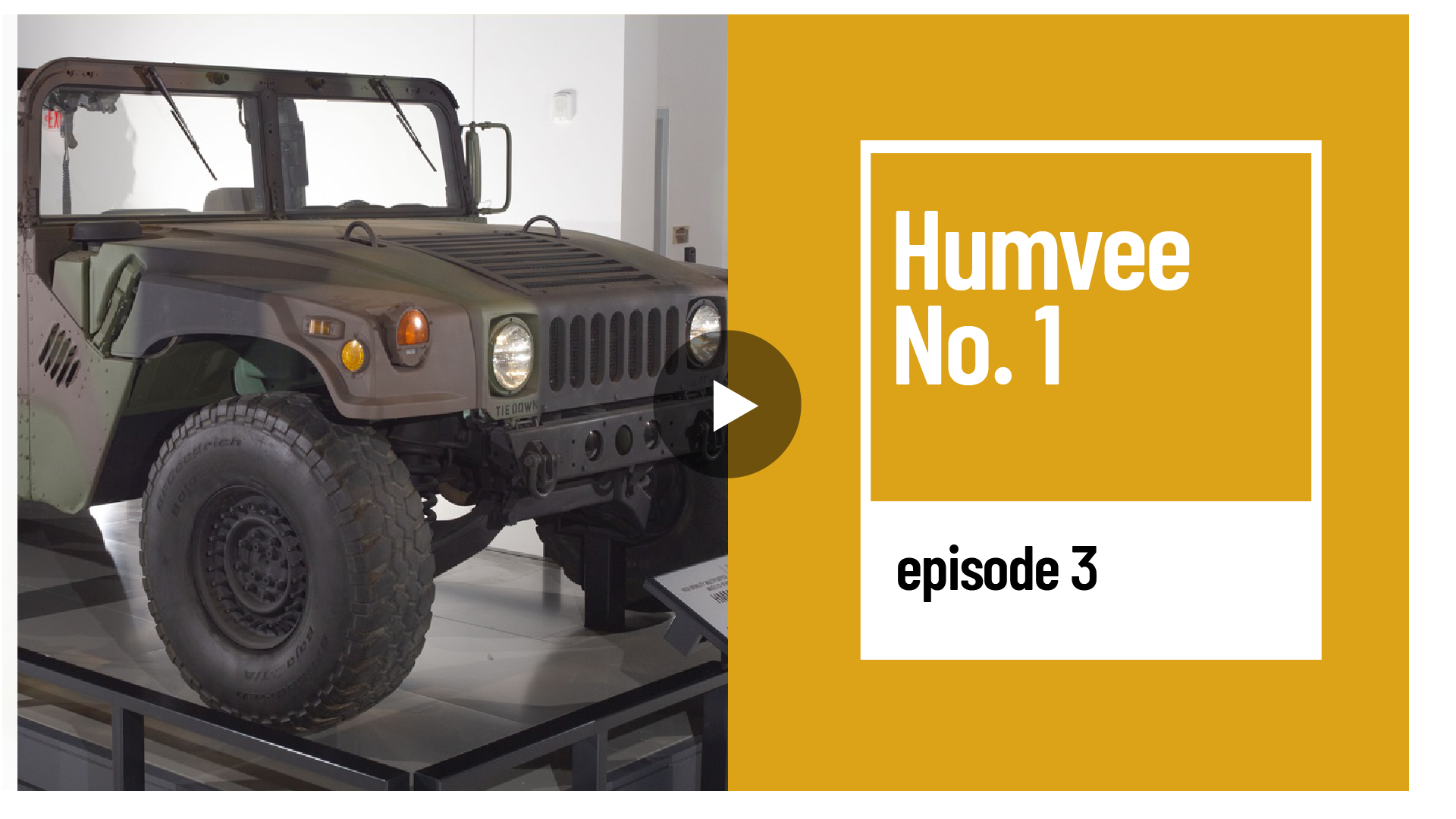 Learn about the iconic vehicle that most Soldiers within the last 35 years have come into contact with. The High Mobility Multipurpose Wheeled Vehicle (HMMWV), also known as Humvee, has seen combat in every American conflict since 1983 and has become a recognizable part of the Army's public image. The HMMWV has forged a strong connection with American Soldiers around the world in becoming one of the most reliable vehicles in the Army. The Humvee has been developed into a number of specialized variants that enable nearly every type of Soldier role in the Army. HMMWVs were so successful that they have also been used by numerous allies, other countries, and have even been developed into a civilian variant.


Episode 2: POW Shirt and Pants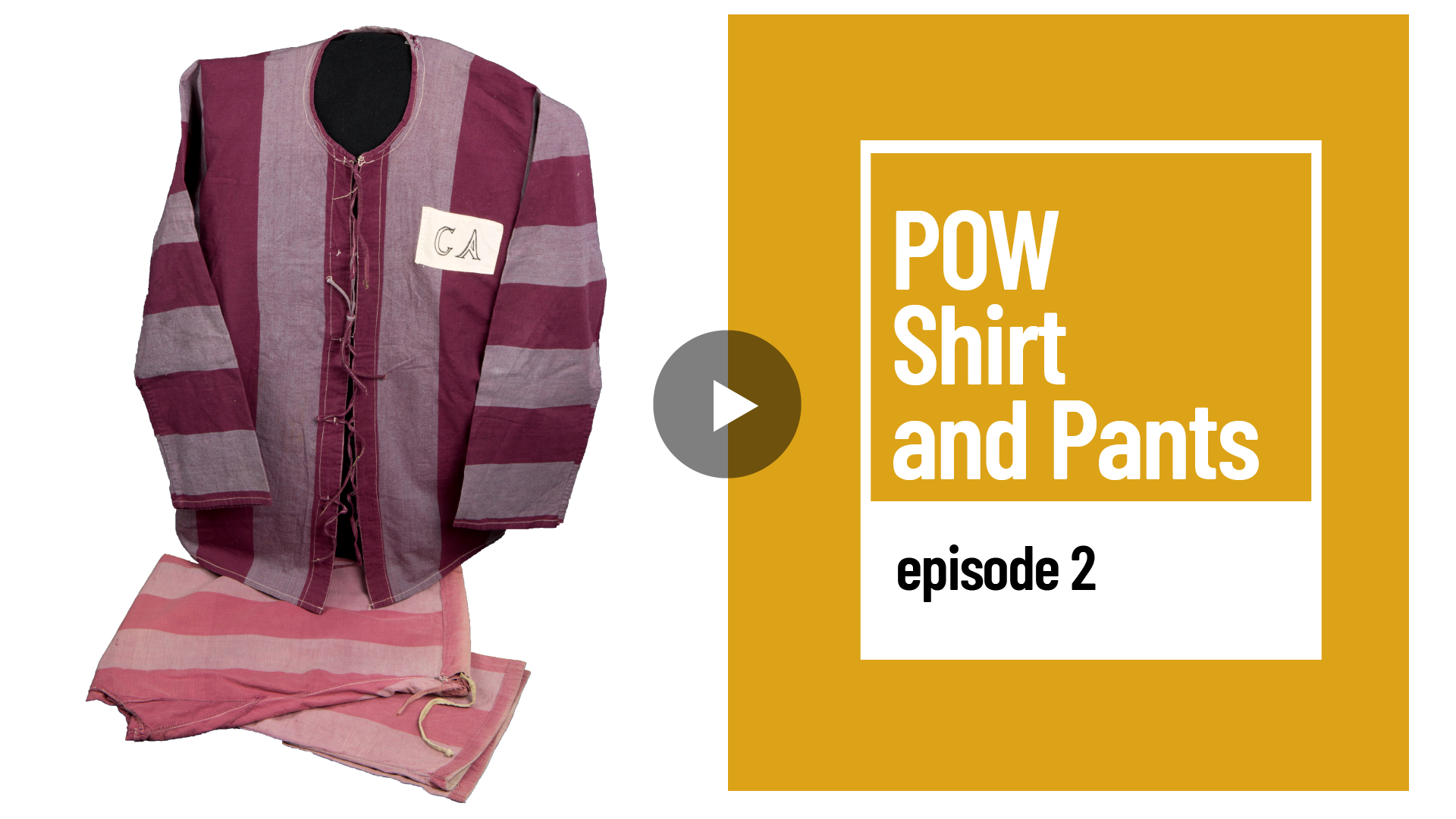 Discover the story of Staff Sgt. Jon R. Cavaiani through the pajamas he wore for nearly two years as a Prisoner of War (POW) in North Vietnam. Awarded the Medal of Honor, Bronze Star, and Purple Heart for his actions, Cavaiani continued to serve in the Army until his retirement in 1990. Cavaiani's story is a compelling example of the Army Values."
Episode 1: Nisei Soldier Bag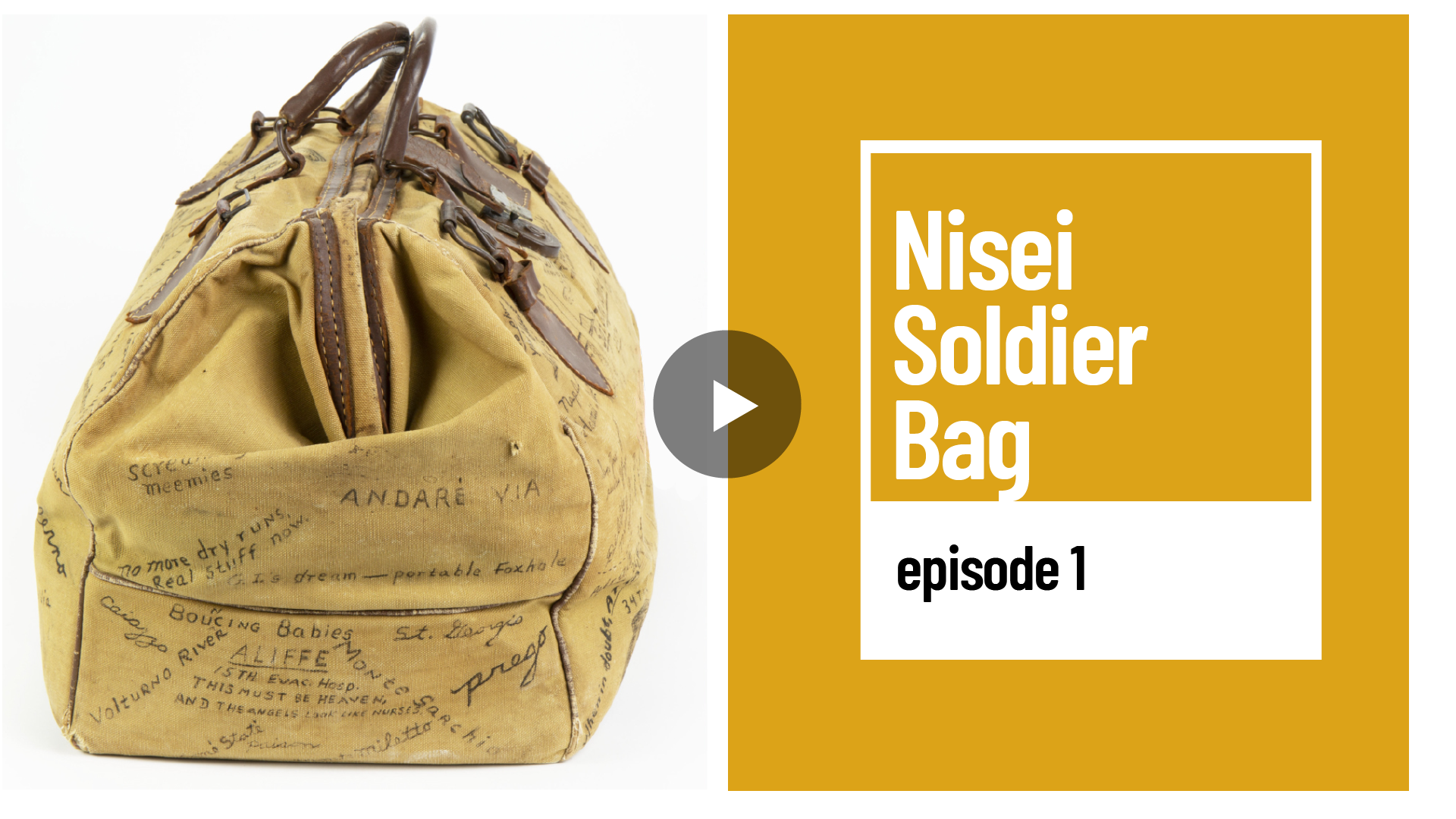 Sgt. Gary Uchida's Canvas Travel Bag: The National Museum of the United States Army shares the Soldier's story of Sgt. Gary Uchida who served in the U.S. Army's 100th Infantry Battalion during World War II. Uchida kept an illustrated record of his Army experiences on this otherwise ordinary bag. Born in Hawaii, Uchida is also a second generation Japanese American, referred to as a "Nisei Soldier."
Through the Nisei Soldier Experience, the Museum features artifacts that capture the rarely-told story of the Japanese American Nisei Soldier during World War II. This temporary exhibit highlights their struggles both at home and abroad. Their courageous acts on the battlefield and their long-awaited recognition culminating in the Congressional Gold Medal awarded to the Nisei Soldiers of World War II in 2000.
More from the Museum
Visit the Nisei Soldier Experience
Visit the Army & Society Gallery