Show off your folding skills and create your own tiny tank to decorate your desk at home or in the office.
---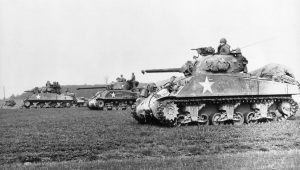 Tanks have been vital to the Army since they entered the battlefield in World War I. Since then the United States Army has used several types of tanks in battle.
Test your origami skills by creating your very one tiny paper tank. Follow the steps below to make your very own tiny tank.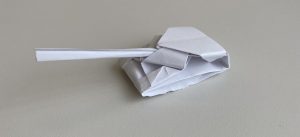 Time: 30-45 min
Level: Grades 5+
Topic: Crafting, G-STEM, Logistics
Materials: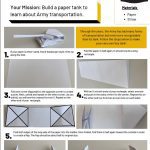 Show off your construction skills.
Once you've built your tiny tank share it with us by posting a photo on a social medial account.  Tag the Museum at @natlarmymuseum on Instagram or Facebook.
More from the Museum
Visit the Experiential Learning Center