The New Praetorians: American Veterans, Society, and Service from Vietnam to the Forever War
By Michael D. Gambone
Thursday, May 19, 2022 | 7 p.m. (ET) | Virtual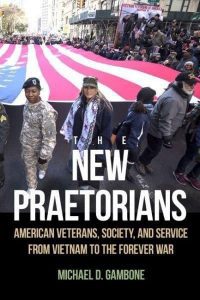 Contemporary veterans belong to an exclusive American group. Celebrated by most of the country, they are nevertheless often poorly understood by the same people who applaud their service. Following the introduction of an all-volunteer force after the war in Vietnam, only a tiny fraction of Americans now join the armed services, making the contemporary Soldier, and the veteran by extension, increasingly less representative of mainstream society. Veterans have come to comprise their own distinct tribe—modern praetorians, permanently set apart from society by what they have seen and experienced.
In an engrossing narrative that considers the military, economic, political, and social developments affecting military service after Vietnam, Michael D. Gambone investigates how successive generations have intentionally shaped their identity as veterans. "The New Praetorians" also highlights the impact of their homecoming, the range of educational opportunities open to veterans, the health care challenges they face, and the unique experiences of minority and women veterans. This groundbreaking study illustrates an important and often neglected group that is key to our understanding of American social history and civil-military affairs.
Dr. Michael D. Gambone is the author of eight books, including "Long Journeys Home: American Veterans of World War II, Korea, and Vietnam" (2017) and "The Greatest Generation Comes Home: The Veteran in American Society" (2005). He is currently a professor of history at Kutztown University of Pennsylvania and a veteran of the 82nd Airborne Division. In 2006, he deployed to Iraq as a Department of the Army contractor and served in the city of Mosul.
Register for "The New Praetorians" book talk
---
Benjamin Franklin Butler: A Noisy, Fearless Life
By Elizabeth D. Leonard
Thursday, June 16, 2022 | 7 p.m. (ET) | Virtual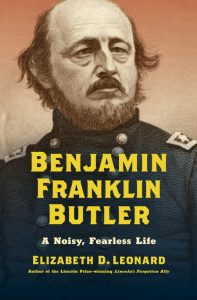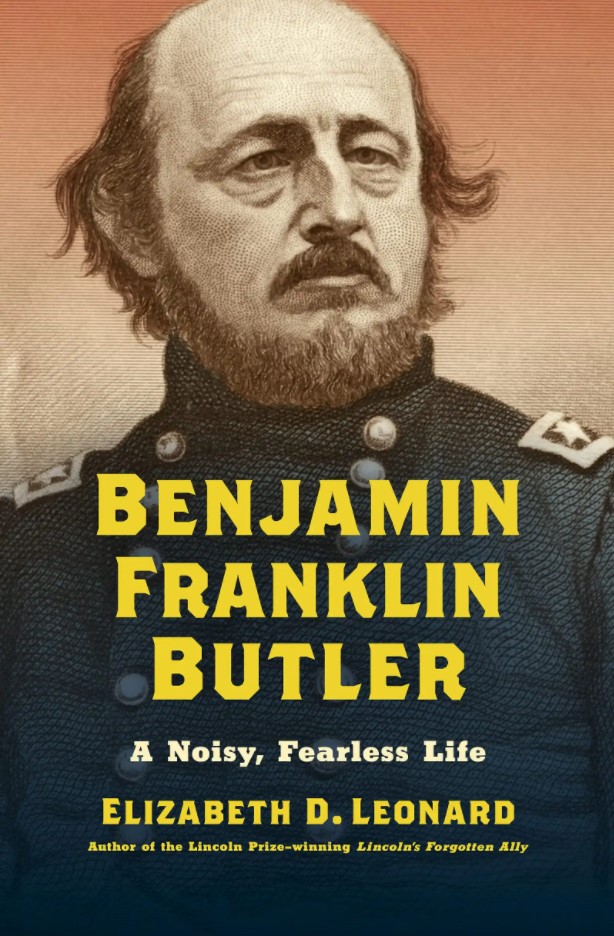 Benjamin Franklin Butler was one of the most important and controversial military and political leaders of the Civil War and Reconstruction eras. Remembered most often for his uncompromising administration of the Federal occupation of New Orleans during the war, Butler was a man whose journey took him from childhood destitution to wealth and profound influence in state and national halls of power. Prize-winning biographer Elizabeth D. Leonard chronicles Butler's successful career in the law defending the rights of the Lowell Mill girls and other workers, his achievements as one of Abraham Lincoln's premier political generals, and his support of slavery's fugitives as the nation advanced toward emancipation. Leonard also highlights Butler's personal and political evolution, revealing how his limited understanding of racism and the horrors of slavery transformed over time, leading him into a postwar role as one of the nation's foremost advocates for Black freedom and civil rights, and one of its notable opponents of white supremacy and neo-Confederate resurgence.
Dr. Elizabeth Leonard's previous books include "Lincoln's Forgotten Ally: Judge Advocate General Joseph Holt of Kentucky," winner of the Lincoln Prize. She is the John J. and Cornelia V. Gibson Professor of History at Colby College in Waterville, Maine.
Register for the "Benjamin Franklin Butler" book talk
---
Sheer Misery: Soldiers in Battle in WWII
By Mary Louise Roberts
Thursday, July 21, 2022 | 7 p.m. (ET) | Virtual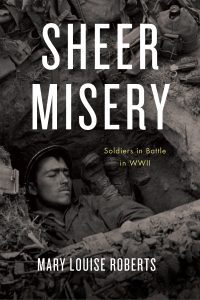 "Sheer Misery" trains a humane and unsparing eye on the corporeal experiences of the Soldiers who fought in Belgium, France, and Italy during the last two years of World War II. In the horrendously unhygienic and often lethal conditions of the front lines, their bodies broke down, stubbornly declaring their needs for warmth, rest, and good nutrition. Feet became too swollen to march, fingers too frozen to pull triggers; stomachs cramped, and underwear and pants soiled. Turning away from the accounts of high-level military strategy that dominate many WWII chronicles, historian Mary Louise Roberts instead relies on diaries and letters to bring to life visceral sense memories like the moans of the "screaming meemies," the acrid smell of cordite, and the shockingly mundane sight of rotting corpses. As Dr. Roberts writes, "For soldiers who fought, the war was above all about their bodies."
Dr. Mary Louise Roberts is the WARF Distinguished Lucie Aubrac Professor of History at the University of Wisconsin–Madison. She was also the Charles Boal Ewing Chair in Military History at the United States Military Academy at West Point for the 2020-21 academic year. Her most recent books are "What Soldiers Do: Sex and the American GI in World War II France" and "D-Day through French Eyes: Normandy 1944," both published by the University of Chicago Press.
Register for the "Sheer Misery" book talk
---
Feeding Washington's Army: Surviving the Valley Forge Winter of 1778
By Ricardo A. Herrera
Thursday, August 18, 2022 | 7 p.m. (ET) | Virtual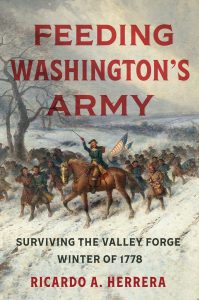 In this major new history of the Continental Army's Grand Forage of 1778, award-winning military historian Ricardo Herrera uncovers what daily life was like for Soldiers during the darkest and coldest days of the American Revolution: the Valley Forge winter. Here, the Army launched its largest and riskiest operation—not a bloody battle against British forces but a campaign to feed itself and prevent starvation or dispersal during the long encampment. Herrera brings to light the Army's herculean efforts to feed itself, support local and Continental governments, and challenge the British Army.
Highlighting the missteps and triumphs of both General George Washington and his officers as well as ordinary Soldiers, Sailors, and militiamen, "Feeding Washington's Army" moves far beyond oft-told, heroic, and mythical tales of Valley Forge and digs deeply into its daily reality, revealing how close the Continental Army came to succumbing to starvation and how strong and resourceful its Soldiers and leaders actually were.
Dr. Ricardo A. Herrera is professor of military history at the School of Advanced Military Studies at the U.S. Army Command and General Staff College, Fort Leavenworth, Kansas.
Register for the "Feeding Washington's Army" book talk
---
More Precious than Peace: A New History of America in World War I
By Justus D. Doenecke
Thursday, October 20, 2022 | 7 p.m. (ET) | Virtual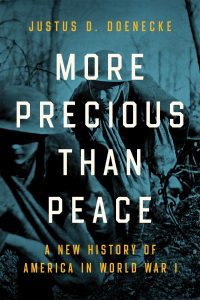 The entry of America into the "war to end all wars" in April 1917 marks one of the major turning points in the nation's history. In the span of just nineteen months, the United States sent nearly two million troops overseas, established a robust propaganda apparatus, and created an unparalleled war machine that played a major role in securing Allied victory in the fall of 1918. At the helm of the nation, President Woodrow Wilson and his administration battled against political dissidence, domestic and international controversies, and their own lack of experience leading a massive war effort.
In "More Precious than Peace," the long-awaited successor to his critically acclaimed work "Nothing Less than War," Dr. Justus D. Doenecke examines the entirety of the American experience as a full-scale belligerent in World War I. This book covers American combat on the western front, the conscription controversy, and scandals in military training and production. Doenecke explores the Wilson administration's quest for national unity, the Creel Committee, and "patriotic" crusades. Weaving together these topics and many others, including the U.S. reaction to the Russian revolutions, Doenecke creates a lively and comprehensive narrative.
Dr. Doenecke is professor emeritus of history at New College of Florida. He is the author of numerous books, including "Storm on the Horizon: The Challenge to American Intervention, 1939–1941," winner of the Herbert Hoover Book Award.
Register for the "More Precious than Peace" book talk
---
Explore past book talks