George Washington got his first taste of war as a young frontier officer in the French and Indian War. He served at and traveled to dozens of forts, blockhouses, and stockades across hundreds of miles to oversee the defenses of Virginia and her neighboring colonies. Take a photographic tour of these backcountry outposts with historian John Maass, using period maps and modern images to explore Col. Washington's service from 1754 to 1758.
Dr. John R. Maass is an education specialist at the National Museum of the United States Army. He received a Ph.D. from the Ohio State University in early U.S. history and military history. A former U.S. Army Reserve officer, his most recent book is "The Battle of Guilford Courthouse: A Most Desperate Engagement" (2020).
Register for virtual Battle Brief on February 13, 2024.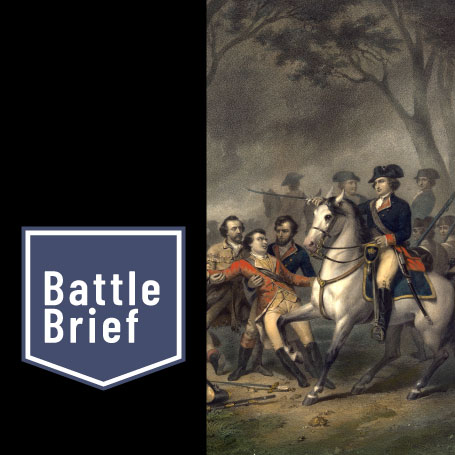 February 13 @ 12:00
ELC, Virtual (Zoom)