In the fall of 1864, Confederate forces launched a surprise attack on Union Army camps along Cedar Creek in the lower Shenandoah Valley of Virginia. Hundreds of Federal Soldiers were killed or captured while others fled to the rear in panic. For most of that day, October 19, southern troops pushed back three Union corps from Middletown, Belle Grove plantation, and along the Valley Pike in what appeared to be a stunning victory. Learn how the Yankee commander, Maj. Gen. Philip Sheridan, rallied his men and turned defeat into victory with a crushing counterattack. Historian John Maass uses period and modern maps and images to explain the dramatic battle and its consequences.
Dr. John R. Maass is an education specialist at the National Museum of the United States Army, and a former officer in the 80th Division of the Army Reserve. He received a B.A. in history from Washington and Lee University, and a Ph.D. from the Ohio State University in early U.S. history and military history. His most recent book is "The Battle of Guilford Courthouse: A Most Desperate Engagement" (2020).
Register for the VIRTUAL Battle Brief on August 1 at 7 p.m. ET.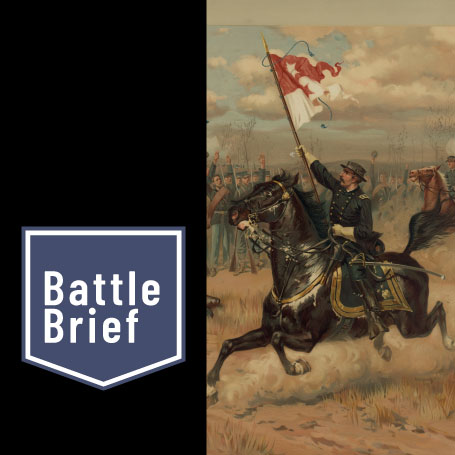 August 1 @ 19:00
Virtual (Zoom)