During the War of 1812, British army and naval forces successfully waged war in the Chesapeake Bay region. In the summer of 1814, redcoats had defeated an ill-prepared American Army at the Battle of Bladensburg just outside the District of Columbia. They next burned Washington and plundered nearby Alexandria, Virginia. Turning their attention to the large port of Baltimore, the British moved to attack the city in September. This time, however, American troops defended the city from enemy attacks against Fort McHenry, finally ending the destructive two-year British campaign. Using period and modern maps and images, Army historian John Maass shows how American fighting spirit at Baltimore helped save the land of the free and the home of the brave.
Dr. John R. Maass is an education specialist at the National Museum of the United States Army, and a former officer in the 80th Division of the Army Reserve. He received a B.A. in history from Washington and Lee University, and a Ph.D. from the Ohio State University in early U.S. history and military history. His most recent book is "The Battle of Guilford Courthouse: A Most Desperate Engagement" (2020).
Register for the VIRTUAL Battle Brief on September 12 at 12 p.m. ET.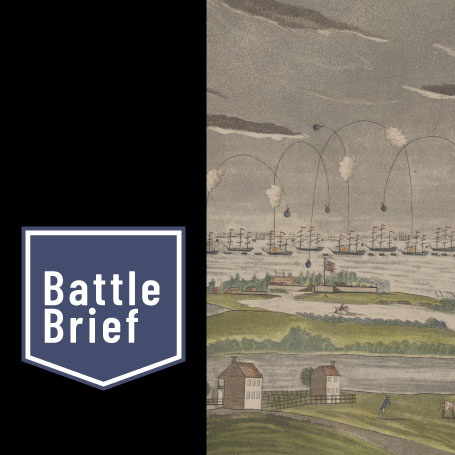 September 12 @ 12:00
ELC, Virtual (Zoom)