Join our virtual Book Talk on April 15 at 7PM EDT!
Author Mitchell A. Yockelson will discuss his new book on World War II in Europe, The Paratrooper Generals: Matthew Ridgway, Maxwell Taylor, and the American Airborne from D-Day through Normandy.
Generals during World War II usually stayed to the rear, but not Matthew Ridgway and Maxwell Taylor. During D-Day and the Normandy campaign, these commanders of the 82nd "All-American" and the 101st "Screaming Eagle" Airborne Divisions refused to remain behind the lines and stood shoulder-to-shoulder with their paratroopers in the thick of combat. Jumping into Normandy during the early hours of D-Day, Ridgway and Taylor fought on the ground for six weeks of combat that cost the airborne divisions more than 40 percent casualties. The Paratrooper Generals is the first book to explore in depth the significant role these two division commanders played on D-Day, describing the extraordinary courage and leadership they demonstrated throughout the most important American campaign of World War II.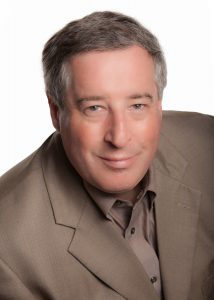 Mitchell A. Yockelson is a military historian and archivist who has received the Army Historical Foundation's Distinguished Writing Award. His books include Borrowed Soldiers: Americans under British Command, 1918 and Forty-Seven Days: How Pershing's Warriors Came of Age to Defeat the German Army in World War I, as well as introductory biographies of Ulysses Grant and Douglas MacArthur. A former professor at the U.S. Naval Academy, he is an investigative archivist with the National Archives and Records Administration. He lives in Annapolis, Maryland.
This event is free and open to the public.  Register for this event.