When many people hear the Battle of Petersburg mentioned, they think of Lee and Grant and the nine-month siege in Virginia during the last year of the Civil War. But there was also a Battle of Petersburg in the Revolutionary War, in April 1781. Learn from historian John Maass about this small but important battle between raiding British redcoats and courageous American militia forces in the campaign leading up to Yorktown, and the critical role played by Maj. Gen. Baron von Steuben — the "Valley Forge drillmaster" — in the fighting.
Dr. John R. Maass is an education specialist at the National Museum of the United States Army. He received a Ph.D. from the Ohio State University in early U.S. history and military history. A former U.S. Army Reserve officer, his most recent book is "The Battle of Guilford Courthouse: A Most Desperate Engagement" (2020).
Register for virtual Battle Brief on April 9, 2024.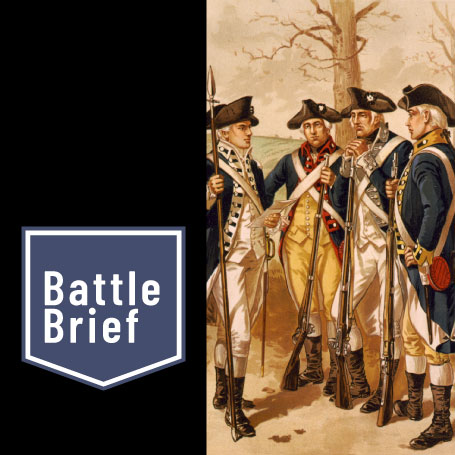 April 9 @ 12:00
ELC, Virtual (Zoom)