The Chinese American World War II Veterans Congressional Gold Medal honors the contributions of more than 20,000 Chinese Americans who served the armed forces during World War II. Examine the medal through the donation of Percy Loy, a Chinese American pilot in the U.S. Army Air Force.
Learn more about Loy's life and wartime service as a navigator, bombardier, and pilot until his retirement as lieutenant colonel in 1945. Along the way, explore the history of Chinese in America, the challenges they faced, and what it means to be an American.
Cedric Yeh is the curator of the National September 11 collection. He also serves as the Co-chair of the Asian Pacific American Initiatives Committee. As the project head of the Sweet & Sour Initiative, Yeh has worked on developing potential traveling exhibitions and expanded the museum's Chinese food related collections. Additionally, in his time at the museum, Yeh has aided in the collection of Julia Child's kitchen, helped remove asbestos, and escorted R2-D2 to Germany.
Register for the VIRTUAL History Talk on May 24 at 12 p.m. ET
Register for the IN-PERSON History Talk on May 24 at 12 p.m. ET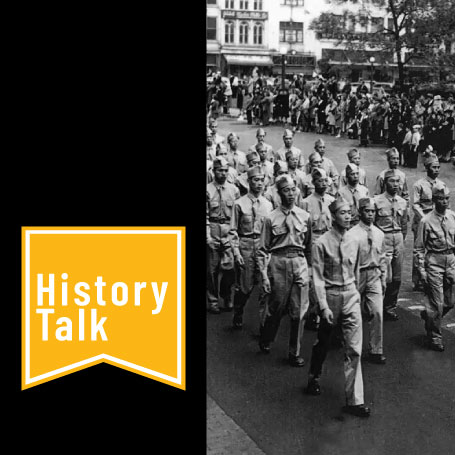 May 24 @ 12:00
ELC, Virtual (Zoom)