Enjoy a group lunch experience in Veterans' Hall where a Museum educator will discuss veteran recognition throughout our nation's history.
This paid lunch experience is hosted in the Museum's special event space and is available to groups of 10 people or more. Reservations close Friday, Nov. 4.
This program is hosted by The Army Historical Foundation, the non-profit organization for the Museum's revenue generating operations and fundraising in support of the National Museum of the United States Army, and does not imply U.S. Army endorsement of the views expressed or the endorsement of any associated private and commercial entities.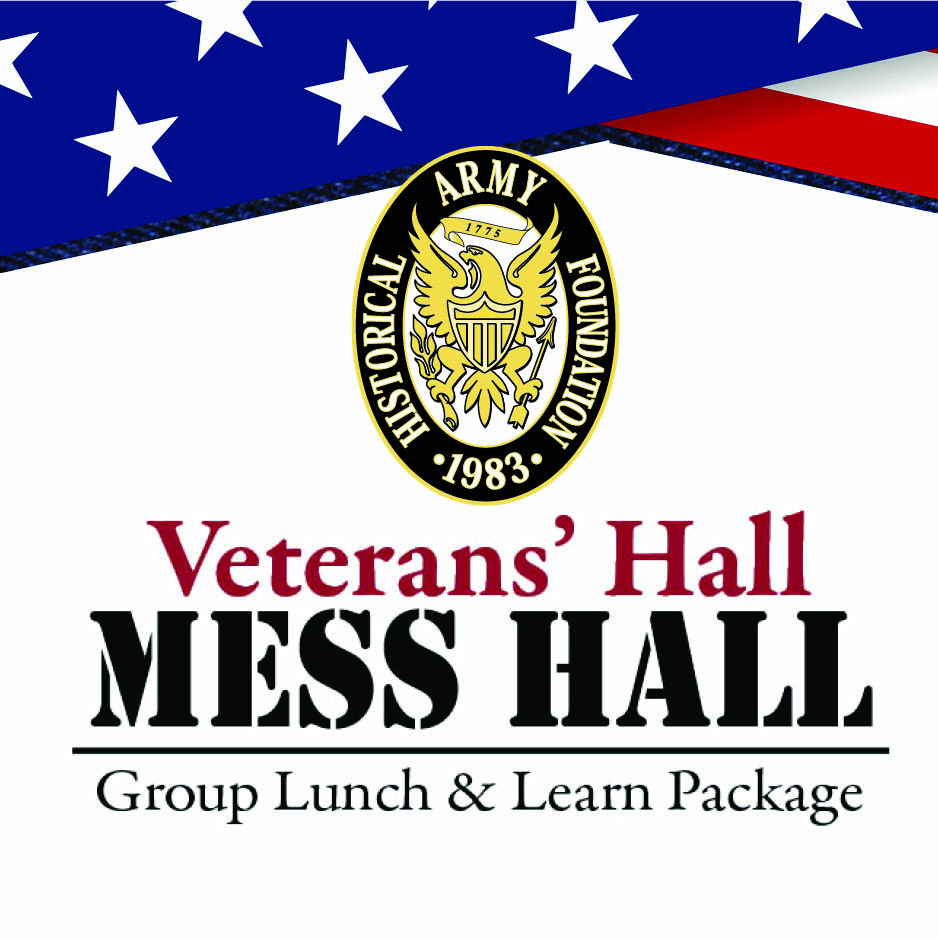 November 11 @ 11:30
11:30 am — 1:00 pm
(1h 30′)
Veterans' Hall