In 2016, the 65th Infantry Regiment, nicknamed the "Borinqueneers," received the Congressional Gold Medal for the contributions "made by hundreds of thousands of brave and patriotic United States citizens from Puerto Rico" who served the U.S. Army "from World War I to the most recent conflicts in Afghanistan and Iraq."
The 65th Infantry traces its origin to the establishment of the First Puerto Rican Infantry Regiment at the conclusion of the War with Spain in 1898. The Borinqueneers served with honor and distinction during World War I and II but due to discrimination were often kept from the front lines. President Truman's Executive Order 9981, which ended segregation in the U.S. Armed Forces, gave the unit a chance to prove themselves in combat during the Korean War.
In this History Talk, explore the commitment, challenges, and bravery of the Borinqueneers from the War with Spain through the Korean War. Learn how their actions, along with the thousands of other Puerto Rican veterans, contributed to the Army's mission. Examine the legacy of their service and impact on the Army.
Register for the VIRTUAL History Talk on January 10 at 12 p.m. ET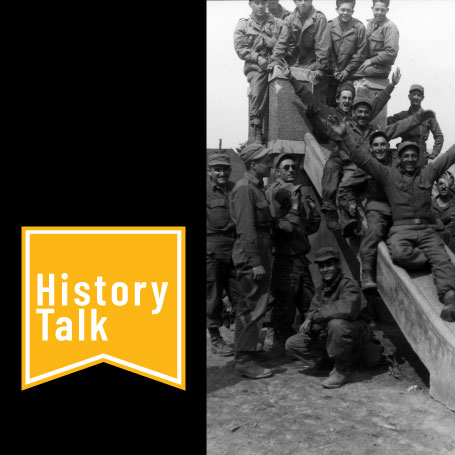 January 10 @ 12:00
12:00 pm — 12:45 pm
(45′)
Virtual (Zoom)