George Washington had many ties to Alexandria, Virginia, since its founding in 1749. Of all his connections to this Potomac River town, Washington's military career was perhaps his strongest, from the French and Indian War through the American Revolution. Follow museum educator and historian John Maass on an exploration of many of historic Alexandria's buildings, sites, streets and churches with a connection to America's first commander in chief.
This free two-hour walking tour takes place in Old Town Alexandria beginning at the Market Square located at 300 King Street. Participants provide their own transportation and meet at the northwest corner of King and Fairfax Streets, where the hike will begin and end.
The program will be offered on February 22 starting promptly at 10 a.m., and both at 10 a.m. and 2 p.m. on February 24.
Ability Level: moderate due to terrain. The tour will be over partly uneven brick and stone walkways.
Register to attend IN-PERSON on February 22 at 10 a.m. ET at Old Town Alexandria.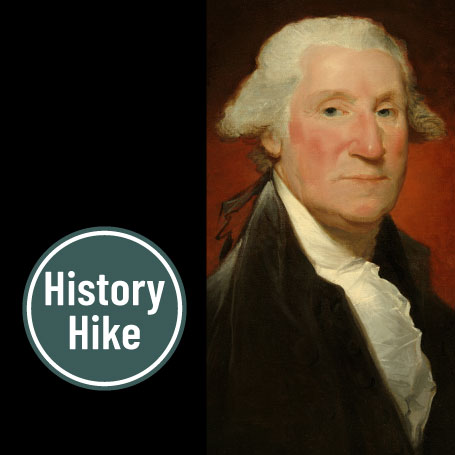 February 22 @ 10:00
On-site