The story of the 1862 Shenandoah Valley Campaign in Virginia during the Civil War is typically told as the brilliant victory of Confederate Lt. Gen. Thomas J. "Stonewall" Jackson over larger Union forces led by inept commanders. Often overlooked, however, is the first battle of the campaign, in which Jackson and his small army were soundly defeated by the Federals on March 23, 1862, and had to flee the field. Explore the Battle of Kernstown with historian John Maass, and learn how Union troops led by Col. Nathan Kimball defeated the legendary rebel general in the southern valley of Virginia.
Dr. John R. Maass is an education specialist at the National Museum of the United States Army. He received a Ph.D. from the Ohio State University in early U.S. history and military history. A former U.S. Army Reserve officer, his most recent book is "The Battle of Guilford Courthouse: A Most Desperate Engagement" (2020).
Register for virtual Battle Brief on March 12, 2024.
Register for in-person Battle Brief on March 12, 2024.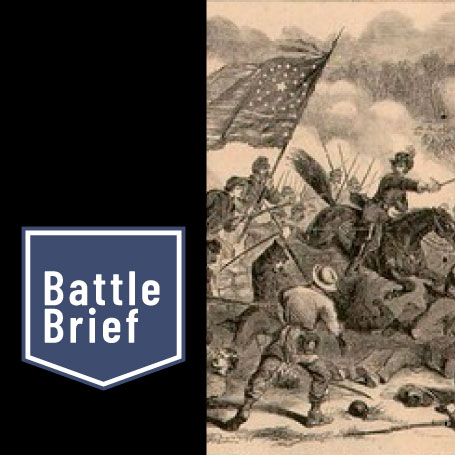 March 12 @ 12:00
ELC, Virtual (Zoom)