Although King William's War (1689–1697) had established the basic disputes between New France and the English colonies, the conflict had resolved little beyond making it clear that the smaller French colony was more than capable of defending itself. When news of the War of Spanish Succession (1701–1714), or Queen Anne's War as it would become known in North America, arrived in 1702, few envisioned that the resumption of the previous conflict would grow to engulf eastern North America from Newfoundland to Florida, pitting the Spanish, English, and French colonies along with their respective native allies into a concerted contest for control of the continent. From the storming of Spanish St. Augustine and the opening shots along the Maine frontier, through the implementation of a series of profit-driven Indian Wars and the destruction of the Spanish mission system in Georgia and Florida, to the direct involvement of Britain in the closing days of the conflict, Queen Anne's War: The Second Contest for North America, 1702–1713 carries the reader through this oft forgotten, but crucial period in North American history.
Told from the halls of power in North America and Europe, and through the eyes of the men and women who found themselves embroiled in this brutal realignment of colonial interests, Queen Anne's War recreates the world of early North American expansion at the ground level, providing riveting accounts of the battles across settlements and wilderness as well as the motives, conditions, triumphs, and failures of the Europeans and their respective Native American allies. Based on extensive primary source research and command of English, French, and Spanish sources, the narrative not only describes the economic and geopolitical ramifications of the war that reshaped North America, but intriguingly reveals the sense of independence emerging in the colonies, from Puritan New England to plantation South Carolina, at the close of the war.
Michael Laramie is the author of King William's War: The First Contest for North America, 1689–1697 (Westholme 2017), winner of the New York Society of Colonial Wars Annual Book Award; Gunboats, Muskets, and Torpedoes: Coastal North Carolina, 1861–1865 (Westholme 2020), and By Wind and Iron: Naval Campaigns in the Champlain Valley, 1665–1815 (Westholme 2014). He lives with his family in Arizona.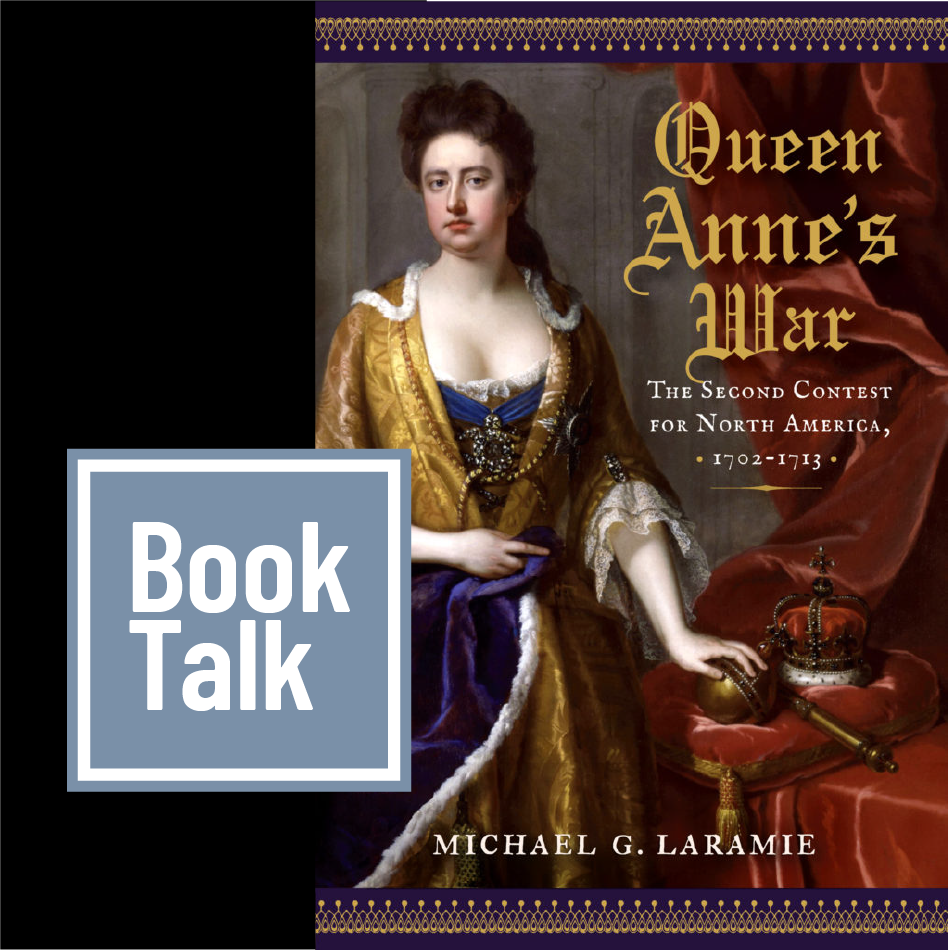 October 14 @ 19:00
Virtual