For the past three decades, Colin Powell has been among America's most trusted and admired leaders. This biography demonstrates that Powell's decades-long development as an exemplary subordinate is crucial to understanding his astonishing rise from a working-class immigrant neighborhood to the highest echelons of military and political power.
Powell became an extraordinarily effective and staunchly loyal subordinate to many powerful superiors who, in turn, helped to advance his career. By the time Powell became chairman of the Joint Chiefs of Staff, he had developed into the consummate follower―motivated, competent, composed, honorable, and independent.
The quality of Powell's followership faltered at times, however, while in Vietnam, during the Iran-Contra scandal, and after he became George W. Bush's secretary of state. Powell proved a fallible patriot, and in the course of a long and distinguished career he made some grave and consequential errors in judgment. While those blunders do not erase the significance of his commendable achievements amid decades of public service, they are failures nonetheless.
Imperfect Patriot is the fascinating story of Powell's professional life, and of what we can learn from both his good and bad followership. The book is written for a broad readership, and will be of special interest to readers of military history, political biography, and leadership.
Jeffrey J. Matthews is the George Frederick Jewett Distinguished Professor at the University of Puget Sound in Tacoma, Washington. He teaches American history and leadership, and has written or edited three previous books, including Blacksheep Leadership and The Art of Command: Military Leadership from George Washington to Colin Powell.
Register for this FREE virtual book talk with Jeffrey J. Matthews.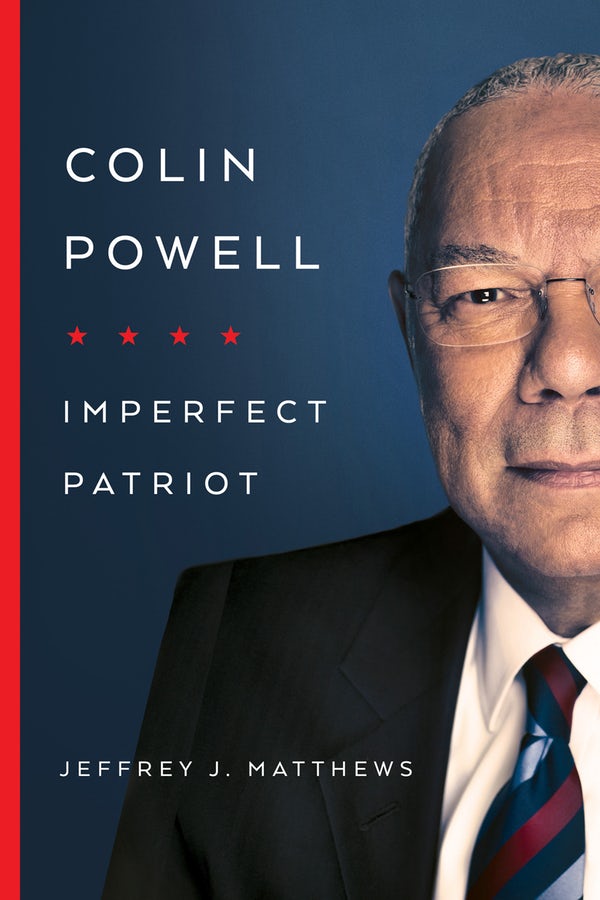 February 18 @ 19:00
Virtual