Generations of African Americans have fought for the protection of the United States, but it would not be until the Civil War that they would serve in an official capacity. Due to their exemplary service, a Congressional Act passed on July 28, 1866 that created six new regiments comprised of all black enlisted men with predominately white officers. Later condensed to four regiments, they would come to be known as the "Buffalo Soldiers."
These Soldiers played a decisive role in the U.S. Army on the western frontier and overseas operations. The courage and determination of the Soldiers in spite of segregation at home would pave the way towards achieving integration and full civil rights in the future.
In this Virtual Field Trip, examine the commitment, challenges, and sacrifices of Buffalo soldier immediately following the Civil War and continuing through the Spanish American War. This Virtual Field Trip is supported by the U.S. Army Women's Museum and the Frontier Army Museum.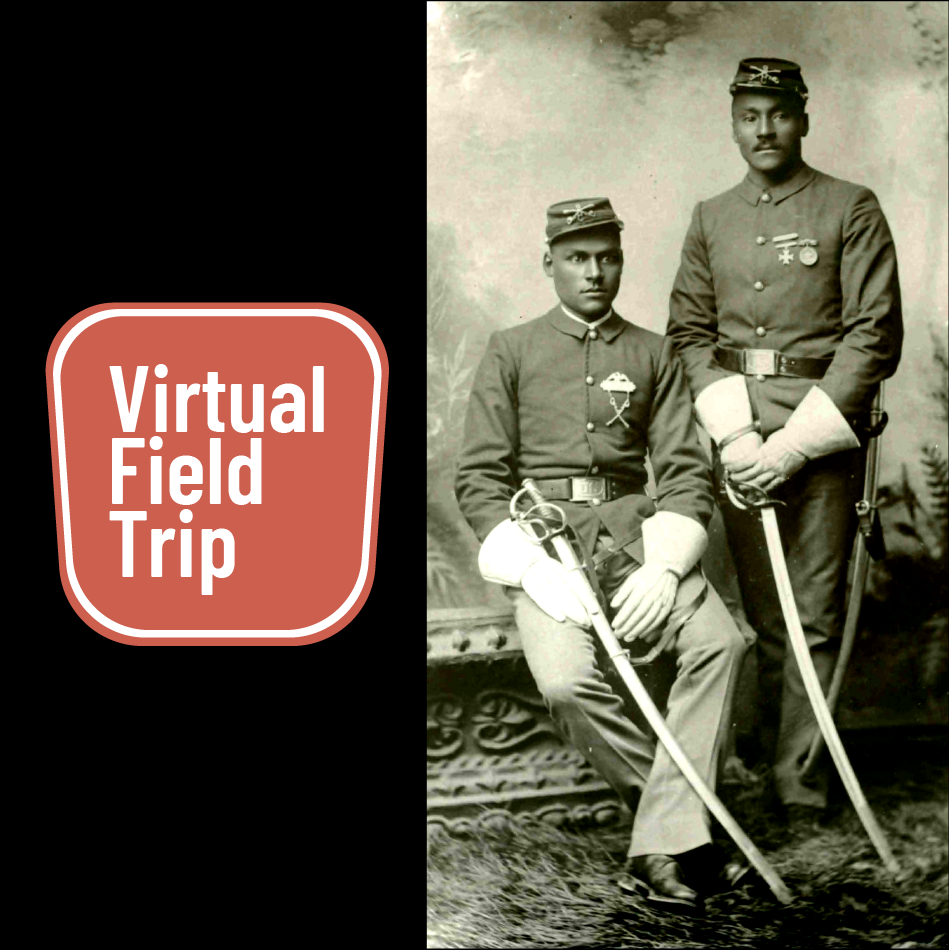 February 9 @ 10:00
10:00 am — 10:45 am
(45′)
Live Stream, Virtual
Megan Hunter