Go Army! Beat Navy!
Be one of the first to share in the excitement of the 2021 Army-Navy Game by watching the most storied and patriotic football game at America's Army Museum!
Start your day at the Museum and immerse yourself in Army history and the Soldier Stories shared along the Path of Remembrance and throughout the Museum's galleries. Then join the Museum tailgate on the Café Terrace where guests will enjoy special menu items and family activities. Kickoff is at 3 p.m. and the terrace will remain open until the game ends.
A general admission Museum ticket is all that you need to attend the Terrace Tailgate and Watch Party! Get your tickets now and cheer on the West Point football team to victory! Go Army! Beat Navy!
Learn more about the Army-Navy Game Tailgate and Watch Party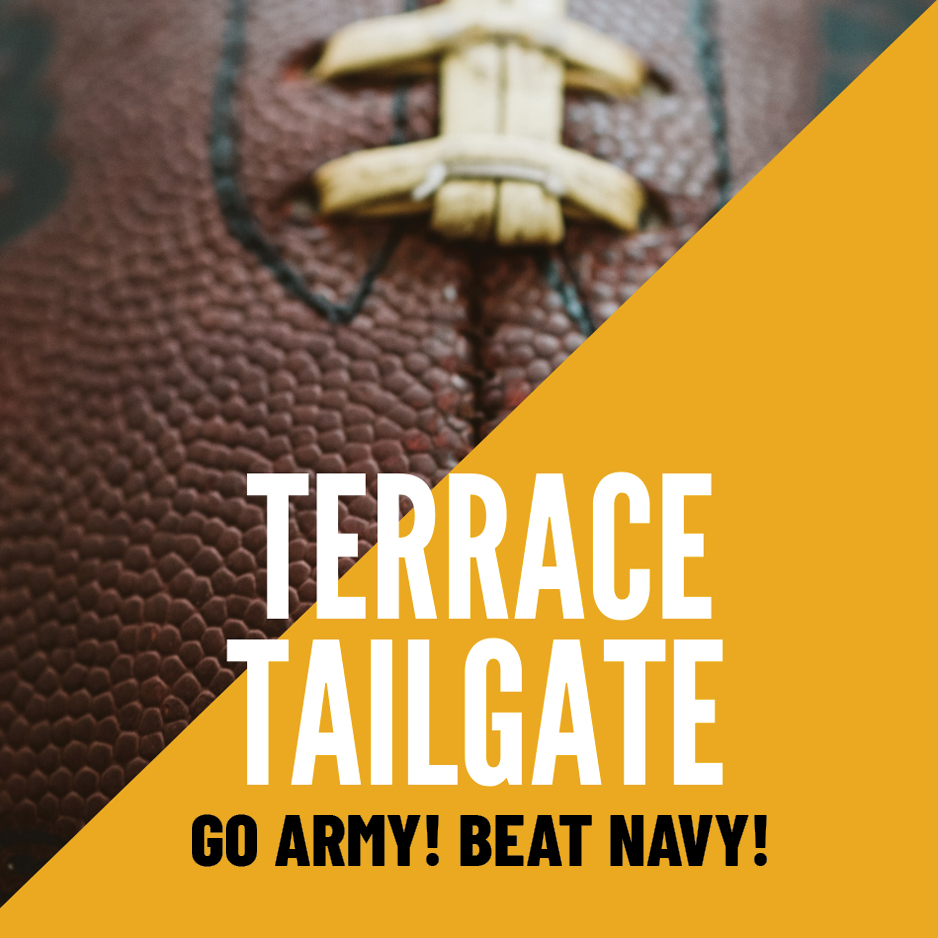 December 11 @ 15:00
Cafe' Terrace