In December 1862, newly-appointed commander of the Union Army of the Potomac Maj. Gen. Ambrose Burnside faced off against Confederate forces led by Gen. Robert E. Lee in strong positions at Fredericksburg, Virginia. In a maneuver to force the rebels out of their defenses, Burnside ordered a series of frontal assaults, Union troops were slaughtered and repulsed with heavy losses. Learn about Burnside's inept handling of his army in a costly battle that prompted Lee to remark "It is well that war is so terrible — we should grow to fond of it."
Dr. John R. Maass is an education specialist at the National Museum of the United States Army. He received a Ph.D. from the Ohio State University in early U.S. history and military history. His most recent book is "The Battle of Guilford Courthouse: A Most Desperate Engagement" (2020).
Register for virtual Battle Brief on January 9, 2024.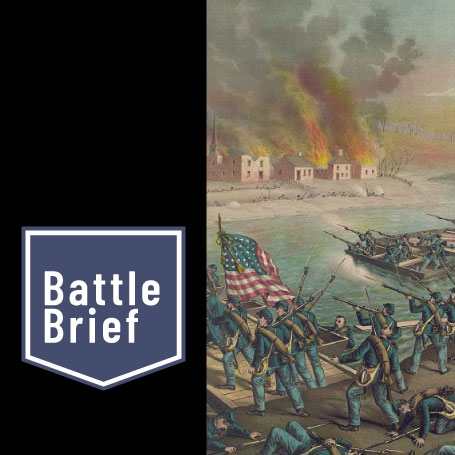 January 9 @ 12:00
ELC, Virtual (Zoom)