During the War of 1812, British forces made the Chesapeake Bay region a target of attack in August of 1814. A powerful column of redcoats quickly moved from southern Maryland to capture the U.S. capital at Washington. A second threat came suddenly by the Potomac River as Royal Navy ships and British redcoats occupied Alexandria, Virginia, demanding supplies and arms or they'd burn the town. Join military historian and Museum educator John Maass for a walking tour of the Old Town Alexandria waterfront to learn about the dramatic events of the British raid in 1814.
This free walking tour takes place along the Alexandria waterfront beginning at Jones Point Park Parking in South Old Town, below the Wilson Bridge on Jones Point Drive. Participants provide their own transportation and meet at the car park, where the hike will begin and end.
The program will be offered on both Nov. 1 and Nov. 4 starting at 10 a.m. each day.
Ability Level: Easy. This walk is approximately 2.3 miles long on sidewalks and paved areas.
Register to attend IN-PERSON on November 4 at 10 a.m. ET at Jones Point Park.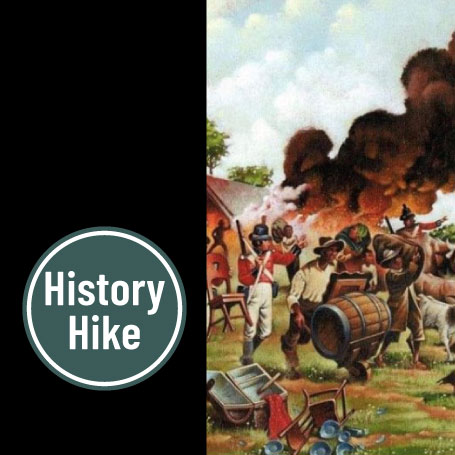 November 4 @ 10:00
Off Site